To my amazement I woke up this morning to double the entries for our challenge #5! Thats awesome! Here is Mr. Randomers #:
Kristen R its you girl! I just love that tractor too! Congrats! Email me with your addy to recieve your prize!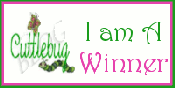 Be sure to stop over on the blinkies/buttons page and grab your winner button for your blog!